Ducts are present in equipment like chimneys, pipes, air conditioning systems and ventilators in which delivery and removal of air are required. The network of ducts installed for the purpose is called ducting or ductwork. One of the most popular methods of ducting is modular ducting which is easy to install and lasts long. Let's have a look at some of the benefits of installing this type of ducting system in your equipment.
Features of Modular Ducting
Dust, fumes and airborne particles cause a lot of damage to the health of people working in the manufacturing industry. These particles remain suspended in the air and lead to breathing problems in the workers. In order to extract this pollution from the air, high-end ductwork is required. Modular ductwork is one such system that is found to be highly efficient in filtering air, extracting particles from the air, and processing ventilation. Using this ducting system will not only save money but will also enhance the durability of the equipment. As compared to other ducting methods, modular one seems to have much more benefits in terms of efficiency and durability. It can be used in any plant that makes use of compressed air to serve its purpose. This ductwork can be done with a variety of materials, including stainless steel, aluminium and galvanized steel.
Benefits of Modular Ducting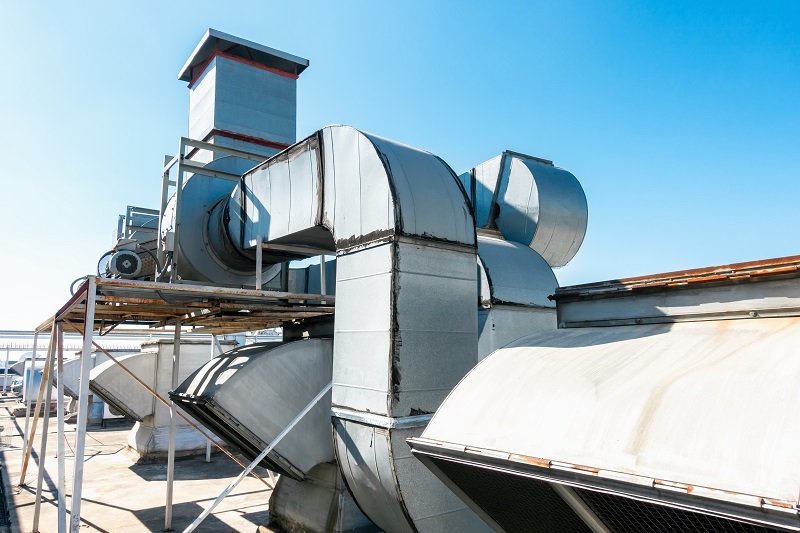 Here are a few benefits that make modular ductwork so popular among industries:
It is easy to install: Modular ducting is extremely easy to install without much efforts and equipment, due to which it is one of the most popular choices among contractors and engineers. Since its installation required very little labour force, it ends up in saving money as well.
It is easy to use: Since this type of ductwork has a very simple design and working process, it is extremely easy to use and handle too. Its smooth surface prevents erosion leakage, due to which it lasts longer than other ducting systems.
It saves money: As compared to other ducting systems, modular one proves to be more economical. Since it lasts long, it further saves the money that you would have spent on frequent repairs and reinstallations. As a large number of contractors are offering services to install this ductwork, you can compare their rates and hire the most affordable one, thus further saving money.
It ensures safety: Since modular ducting has a high fire-resistant level, it ensures your safety at the time of fire breakout. So, if you have this ductwork installed in your property, you can trust it to ensure safety against fire.
It is durable: This kind of ductwork is done using double wall panels. Due to this, there are minimal chances of blockage and it is able to withstand a wide range of high-pressure applications. Therefore, it gives you great value for your money with its performance and durability.
Modular type of ductwork can be used for a variety of applications, including dust extraction, handling goods in bulk, ventilation plants, etc. Therefore, after considering all the above-mentioned benefits of using one, you can make a wise decision of installing modular ducting in your facility. Undoubtedly, it is durable, efficient, high-performing, and cost-effective system that lets you and your workers breathe in safe and healthy air. So, without thinking twice, go for modular ductwork for your equipment. Hire a professional who can send skilled and trained professionals to install your ductwork efficiently. After all, you can't compromise with the quality of the installation, as it may lead to further problems instead of solving the older ones.